Under UK Athletics rules, the wearing of headphones is not permitted in this race.
Event Description
A scenic, almost flat 10k on country roads and cycle/pedestrian paths bordering the River Lune. The race starts from the clubhouse of Lancaster and Morecambe Athletic Club, which is next to Salt Ayre Leisure Centre. (Doris Henderson Way, Lancaster, LA1 5JS). It starts at 7.30pm.
This race is suitable for both beginners and experienced runners. There are medals and refreshments for all finishers. Entry fees are £11 for affiliated runners, and £13 for non-affiliated runners. Entry on the day is £3 extra.
Over the years,this race has been very popular and there has been excellent feedback from previous runners.
Runners must be over the age of 15. UK Athletics rules do not allow the use of headphones in this event.
Sponsored by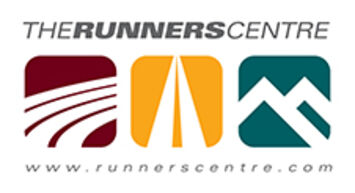 The race results list will include your name, your club (if applicable), and age category.
---
Event Terms
Please enter me for the above event. I accept that the organiser will not be liable for any loss, damage, action, claim, cost or expenses which may arise in the consequence of my participation in or attendance to this event. I declare that I will not attend unless I am in good health on the day of the event and accept that I attend at my own risk. In the unlikely event of abandonment or cancellation, all or part of my entry fee may be retained for the management and administration of the event. No refunds or transfers allowed under any circumstances.
The race results list will include your name, your club (if applicable), and age category.
Further information from the Organiser
You should collect your race pack/number at the venue on the day at the event. Please arrive in good time.
Lancaster 10k

Lancaster and Morecambe AC Clubhouse, Salt Ayre Leisure Centre, Doris Henderson Way, Lancaster, Lancashire, LA1 5JS

Scan this QR code to open the event location on your smart device. You can then use sat nav on google maps to guide you to the race. Please note that the nearest postcode is used for the event location therefore using sat nav may not exactly guide you door to door.
Seen something offensive? Please report it here.