34th Sweatshop
THROUGH THE VILLAGES' RACE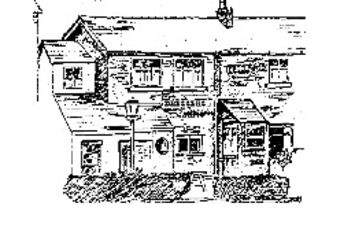 Sunday 5th November 2017 - 10.30am
8 MILES 781 YARDS (8.45miles) approx.
Venue - Starting and Finishing at Dresser's Arms , Wheelton, going around the major roads of Wheelton, Brinscall, Abbey Village, and Withnell.
Course - An accurately measured scenic, undulating course. Well marshalled, mile markers.
Prizes - Medals to all finishers.
Minimum guaranteed prizes:
First 3 home, first 3 women, first vet in most categories where there is at least 9 others.
NB the veteran prizes will be increased proportional to the number of veteran pre entries.
First two teams, first vet team, first social club (strictly U/A) - three to count.
Course record: 42m 47secs
Rich Archer 1990
Man University AC
Only ONE MAIN prize per runner
PRIZES ARE DEPENDENT UPON THE NUMBER OF PRE ENTRIES
Veterans cannot run in both Open and Vets Classes.
PRIZE WINNERS MUST COLLECT THEIR PRIZE(S) ON THE DAY
NOTE: Time Limit - 110 mins.
Welcome to the 34th year of the Through the Villages' Race. Please note that the parking of all runners' vehicles must take place down Whins Lane or near the old Police Station. This is a requirement of the Police, and is done with the express intention of ensuring a safe start and finish area. If you park down Whins Lane you will find signs directing you to the Village Hall. The Police have insisted that when you finish the race you DO NOT WARM DOWN ON THE COURSE! The parking area is no more than ten minutes walk away from the start, but as with all races ARRIVE EARLY. Limited changing facilities are available at the Hall etc. All runners are cordially invited back to the Hall for FREE food and drinks provided by Villagers, at no cost to the runners.
NB. A runner MAY only run for a SENIOR OPEN TEAM or A VETERAN TEAM but not both! Veterans please let me know beforehand. More importantly - if you cross the road from left to right on the A674 or Bury Lane without authority from the Police or marshals YOU WILL BE DISQUALIFIED.
And the most important instruction of all - Have a good run, enjoy yourselves, come back again - the Villages' Race always has a few surprises in store for you.
See you on Sunday 5 November 2017 - prompt start at 10.30 am.
DO NOT WARM DOWN ON THE COURSE – YOU WILL BE LIABLE TO DISQUALIFICATION! Police request