Event Description
Bolton Tri Club presents the
BOLTON JUNIOR AQUATHON 2015
Tristar and youth races are part of the Triathlon England NW Series
A great swim, run event for children & young people
(plus a Tots event for younger brothers & sisters & a race for parents and relatives !)
Sunday 7th June 2015, 12 noon to 4.00pm
Westhoughton Community Leisure Centre
Bolton Road, Westhoughton, BL5 3BZ
Goody bags, music, race commentary
Event information can be seen at www.boltontri.com
Race schedule will be on website shortly after entries close.
** NOTE THAT THE EVENTS RUNNING ORDER WILL RUN FROM TOTS THROUGH TO PARENTS HOWEVER YOU WILL BE ABLE TO CHECK THE RACE SCHEDULE ON WWW.BOLTONTRI.COM SHORTLY AFTER ENTRIES CLOSE **
Entries will close at 23.59pm on 1st June 2015 prompt.
This event will be run under British Triathlon Federation rules
http://www.britishtriathlon.org/take-part/events/british-champs/rules-and-eligibility
British Triathlon members will receive a £1 refund on production of their race licence
Non BTF members will be given a day licence that covers insurance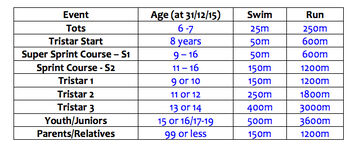 ---
Event Terms
- I declare that I will abide by the rules of British Triathlon Federation and accept that the BTF and its agents, the event organisers and their associates are not liable for any loss, damage, claim or expense which may arise as a consequence of my participation in this event. I am in good health and compete at my own risk. Deemed to be accepted by a parent or guardian of any entrant and team member. In the unlikely event of abandonment or cancellation, all or part of my entry fee may be retained for the management and administration of the event. There will be no refunds after the closing date for entries.
Further information from the Organiser
You should collect your race pack/number/item at the venue on the day of the event. Please arrive in good time.
Bolton Junior Aquathon 2015

Westhoughton Community Leisure Centre, Bolton Road, Westhoughton, Bolton, Greater Manchester, BL5 3BZ

Scan this QR code to open the event location on your smart device. You can then use sat nav on google maps to guide you to the race. Please note that the nearest postcode is used for the event location therefore using sat nav may not exactly guide you door to door.
Seen something offensive? Please report it here.