BookitZone | About Us
Hello and Welcome to BookitZone...
I'm Phil Howard and I'm the Founder and Director of BookitZone Ltd.

We're a family business, and offer a friendly and personal service of which we are very proud. Whilst our business is professional in every sense of the word, we're certainly not the bland faceless corporate types!

Whilst I enjoy cycling, my wife (Emma), is a seasoned runner. We both have many years of experience in helping organisers with their events. We understand the pressures of being an Event Organiser and BookitZone has been designed to help!

BookitZone itself is a fast, accurate, yet personal online entry service that makes use of the very latest cutting edge technology. We offer an online event entry service where you can "List, Search & Enter Events online..."
From the smallest event to the largest and catering for private and public events, BookitZone.com can accommodate almost any type of athletic event you can think of. Whilst the majority of our listings are distance running events, we have also listed cycling races, track & field events and even sleddog racing!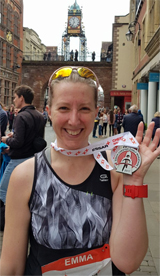 Whatever type of athletic event you are organising, the website has been designed to be flexible enough to be able to provide you with a tailor made service that fits in exactly with your event needs.
Our website makes the process of registering for events as easy as possible and entering events can often be done in just few clicks of the mouse. We acknowledge that customers don't like unexpected extra booking costs when they arrive at the checkout, that's why when you have found an event to enter, the price you see will be the price you pay, and there are no hidden extras - so you'll know exactly what you are paying from the outset.
Using the BookitZone service to enter events means instant confirmation of your entry/place/ticket. No more cheques being lost in the post! No more filling in tedious paper entry forms. No more delays wondering if you have managed to secure your place/ticket for your chosen event. Its a 'live' quick and instant service making the most of the very latest modern day technology.
For Event Organisers, the website is perfect for you - allowing you to list your event for entry and also to have full control over your event listing throughout. And whether you wish to create your event yourself, or have us do it for you, its completely free for you to use.
BookitZone has been developed to make your life easier whether you're organising, searching for, or entering an event.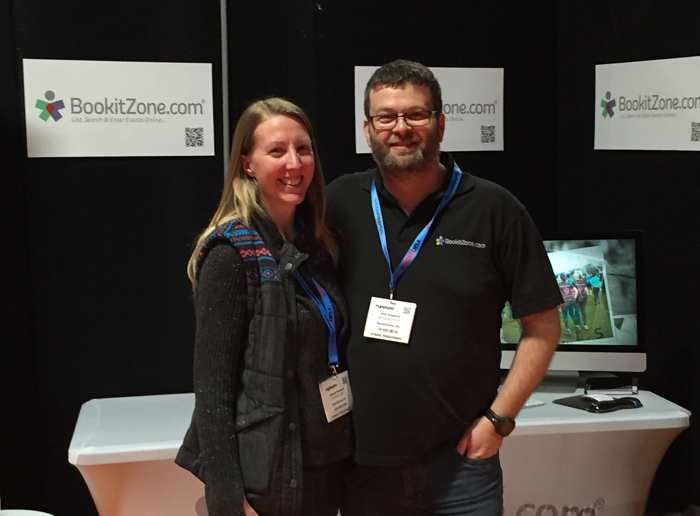 Emma & Phil Howard - real people! (and the humans behind BookitZone.com).
Our Future:
Here at BookitZone, we never relax and we constantly strive to make your experience the best that we possibly can.
BookitZone has been designed around you - whether you are an event organiser or an individual looking for events to enter. We value your feedback on our service and will act upon it to improve the experience for you and other users of the website.
Going forward, we aim to provide an online entry service which will remain at the forefront of technology with creative thinking and design.
From distance running to track & field; triathlons to cycling events, BookitZone aims to be your first choice whether you're organising an event or searching for events to enter online.
Thankyou for your interest and I hope you enjoy using BookitZone.

Phil Howard | Company Director
BookitZone Ltd - "List, Search & Enter Events Online…"