Customer Comments
Thankyou to all our customers. Here's what you've been saying…
Comments from event organisers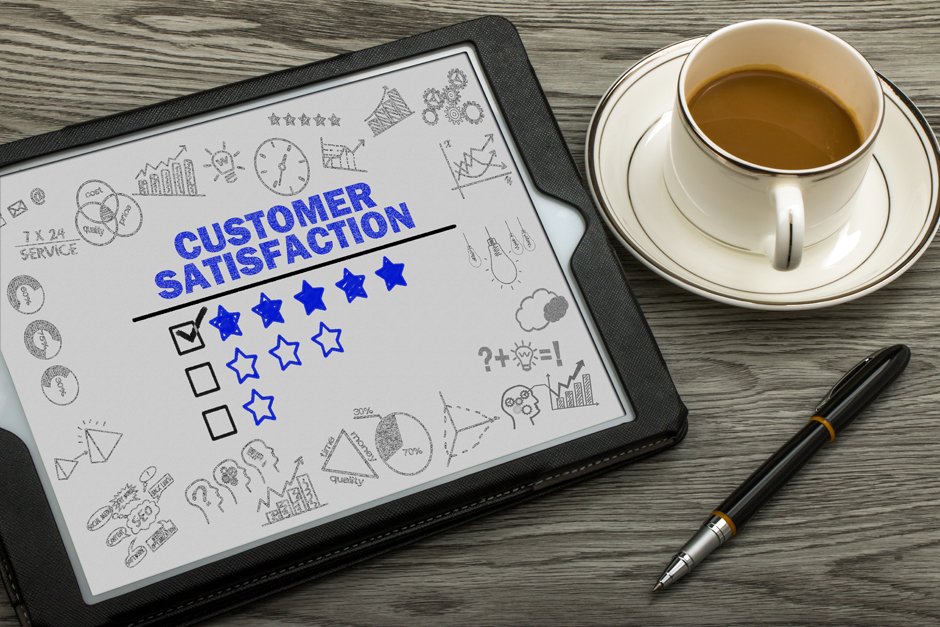 "Thank you Bookitzone. The Ben Campbell race went without a hitch both electronically thanks to you, and physically. A Nice amount of money raised, looking forward to working with you guys again next year."
– John W (Organiser) – Ben Campbell Trail Race - April 2017
"Our success this year is mainly due to the power of Facebook, but partly down to your emails to past competitors - thank you. As soon as our event went live I began to receive online entries. We haven't had to post a single flyer under any car windscreen wipes which is nice. You and your software have played a massive part in our success. Not to mention your prompt replies to my many emails!"
– Steve B (Organiser) – Bluebell Trail 10 – April 2017
"I would certainly recommend BookitZone as an online payment site which is also now much more competitive than the Runner's World/Eventbrite solution."
– Rob M (Organiser) – Morington Chasers Race Series – March 2017
"Can I thank you again on behalf of the Club for all your assistance in assisting with the online bookings for our race. The day was a tremendous success and we were complimented many times on how well organised the Race is - in no small measure due to the fact that booking and registration is effortless."
– Julia K (Organiser) – Haweswater Half Marathon – March 2017
"First of all ,on behalf of the council, I'd like to thank you and your team for your professional service and support during our online entry process. The feedback we have had from athletes has been very positive and the fact that they can amend entries themselves has also been warmly received. Secondly, I have recommended you to one of our athletes who was asking about your system. I have given you a glowing reference and I am certain that she will be in touch. Thanks once again."
– Rachel B (Organiser) – BSSF Championship Races – March 2017
"[Its been] definitely worth giving BookitZone a go. Will definitely consider using BookitZone again next year."
– Graeme C (Organiser) – Nitro North 2017 – March 2017
"Thanks Phil. Perfection as usual."
– Kev L (Organiser) – Doncaster Races – March 2017
"Thanks Phil. You still amaze me at how quick you are!"
– Janine B (Organiser) – St Thomas 7 – March 2017
"[Its the] first time we've used this system but will continue to going forward. The portal has been great for us, have had no queries/complaints from runners struggling to enter. Excellent, many thanks, the system has been superb."
– Phil T (Organiser) – Norton 9 – March 2017
"Thanks for your usual efficiency Phil :-)"
– Steve B (Organiser) – Bluebell Trail – February 2017
"I'd like to say thanks for all the help and quick replies while I've been dealing my first event. Its been great and I'm looking forward to working with you and BookitZone in the future especially for the CL 2017 event - which I'll be setting up again soon. "
– Richard C (Organiser) – Central Lancs 5k – February 2017
"Many thanks to yourself and BookitZone for hosting the entries for our race again. All 350 entries for the senior race went in 4 days: but the online system has worked well, no-one has said they had any problems at all."
– Julian B (Organiser) – Wincle Trout Run – February 2017
"It was good to talk again last week on the subject of the RAF Shawbury Centenary 10k, especially considering your extremely supportive responses to my enquiries. Encouragingly, the existing number of paid-up participants is already 106, in just over one month and without any widespread advertising, so we are extremely confident of reaching our lower target of 500 and increasingly hopeful of our planned target of 750. Sincere thanks again for your very generous support."
– Darren B (Organiser) – RAF Shawbury Centenary 10k – January 2017
"I am delighted you can do our Black Knight race online entries for us. As a race organiser and runner, I have been aware of BookitZone for a long time, it's an excellent service I highly recommend that keeps you up to date with entrants daily and it also eases greatly the burden of postal entries put on all race organisers."
– Martin M (Organiser) – Black Knight Charge 6 Mile – January 2017
"We've discussed the results of the first race with on line entries and I'm pleased to say we have had absolutely no negative feedback! Therefore, I'm also pleased to say that we're planning to use BookitZone for our next race."
– Mick B (Organiser) – BSSF Championship Races – January 2017
"Think this is a bumper month... Nice way to start the year though! No complaints with the system, its easy to use."
– Craig T (Organiser) – Draycote 10k Series – January 2017

"Thanks very much and for all your support. Hopefully the Mad Hatters race will also be a success!"
– James C (Organiser) – Hit The Trail 5 Mile Race – January 2017
"Thanks for all your help over the last few weeks..."
– Andrew V (Organiser) – Kidsgrove 10k – January 2017
"Just a quick email to say thanks for your great service in the 2016 Dalby Dash 10k. I have just submitted my entry on your system for the 2017 Dalby Dash."
– Darran B (Organiser) – Dalby Dash 10k – December 2016
"...to be honest, I didn't expect this level of service! Once again, thanks for your help."
– Liz W (Organiser) – Thirsk 10 – November 2016
"Thank you for your help throughout the entry period. It has been great to have your system look after the Dalby Dash entries."
– Darran B (Organiser) – Dalby Dash – November 2016
"I think your booking site is great... I want to thank you for being so helpful when you helped me set up last years bookings."
– Joanne H (Organiser) – Helen Windsor Race – October 2016
"Thanks for supporting our trail race - the process for on-line booking and payment was very efficient."
– Angela P (Organiser) – Pennington Flash 5 Mile Trail Race – September 2016
"Fantastic service thank you so much."
– Kari E (Organiser) – Preston 10 Miler – August 2016
"Just to give you some feedback on your service; simply to say "excellent". And thankyou - I will be using you again."
– Phil H (Organiser) – Bingley Show 10k – July 2016
"Many thanks again for your excellent service. Numbers in the main race were well up on last year, which was pleasing. Those in the fun run were the highest for 19 years! We were obviously delighted by that. What more can I say?"
– Mick B (Organiser) – Cheadle 4 – July 2016
"The race was a success and the method of entering via BookitZone was great and so simple to use. Thanks again for providing a great service."
– Jo H (Organiser) – The 28th Helen Windsor 10k – July 2016
"This year's event was another great success. Another record turnout of runners. (84% via BookitZone). Many thanks for your services once again. Very efficient and rest assured I'll be cloning the event for use next year."
– Stephen B (Organiser) – Darrington 5 Mile Run – June 2016
"Just a quick mail on the site and general feedback. Big thank you for taking the time to go through the options and set up with me much appreciated. I am very impressed with the detail on it and after checking costs etc versus our current supplier [there is] not that much of a difference, considering what you are getting for it. First entry now in, which is fab, and that has been transferred over. Will get my head around things for next year but would be looking to move every thing over to yourself for 2017."
– Mark J (Organiser) – Dumfries Half Marathon – June 2016
"...thanks for your excellent service - the mind boggles at the thought of having to enter all our entries if they had arrived through the post !!!!"
– Ann S (Organiser) – Ilkley Trail Race – May 2016
"That's fantastic Phil, thank you so much...
...To be honest with you I wouldn't consider using anyone else, you're so helpful."
– Janine B (Organiser) – St Thomas 7 – April 2016
"Just want to say a big thanks for the help & support given for the race!!"
– Natalie B (Organiser) – Air Products 5k & 10k Races – March 2016
"Online entries go from strength to strength and accounted for two thirds of all entries! Will contact you in the autumn when everything is confirmed to set up the account for next year's race. Again many thanks for the invaluable service."
– Mick B (Organiser) – Cheadle 5 Race – March 2016
"Thank you for all your help this year for the Winter Warmer you have been absolutely fantastic, nothing was ever too much trouble and you got back to me so quickly whenever I needed something doing or had a question."
– Jane M (Organiser) – The Blackburn Winter Warmer – February 2016
"You Superstar, thank you very much Phil. Once again you never fail to disappoint, great service my friend."
– John W (Organiser) – The Ben Campbell 5k & 10k Trail Run – December 2015
"50 odd entries already – must be something to do with your race open/reminder emails. Brill."
– Steve J (Organiser) – Knype Pool 5 Mile Mayors Charity Race – November 2015
"We have now surpassed last year's number of pre-entries – still with 5 days to go. Thanks @BookitZone for a first class entry platform!"
– James W (Organiser) – Emer Casey London 10k – November 2015
"Thanks Phil. As efficient as ever!"
– Dave S (Organiser) – Guy Fawkes 10 – November 2015
"I'd like to thank you for a highly professional job that you have done again for us this year ensuring we had another successful event. The use of your services and in co with John Schofield results makes the job of handling the entrants and results a pleasure instead of a headache. With your attention to detail and availability to answer any question to sort out any problems that arise is second to none and really appreciated."
– John W (Organiser) – Richmond Castle 10k – October 2015
"We are delighted with @BookitZone who are taking our entries this year – very professional."
– James W (Organiser) – Emer Casey London 10k – October 2015
"Many Thanks for your help and support for our event."
– Jenny B (Organiser) – Gawsworth 10k & 5k Fun Run – September 2015
"Thats great Phil, Thanks for your speedy response."
– Georgia H (Treasurer) – Great Westmoreland Trial Race – September 2015
"Many thanks for your prompt response, always appreciated."
– James W (Organiser) – Emer Casey London 10k – September 2015
"Thanks Phil, I didn't know you'd already sent an e-mail in March, as I hadn't run it last year! (Surprisingly!), all in & part of your great service, very grateful."
– Rob G (Organiser) – The Wetherby Run & Yorkshire Gold 5k – August 2015
"Thanks for providing a top service once again."
– John L (Organiser) – Rochdale Half Marathon & 10k – August 2015
"Thanks for your efforts again this year, the race went very well and was much enjoyed."
– Steve S (Organiser) – Escrick 10k – August 2015
"Thanks for very prompt payment of the invoice for Bingley Show. The service was excellent all the way through. We'll be back again next year and recommending you."
– Sally R (Organiser) The Bingley Show 10k – July 2015
"We are set up for James Herriot Country Trail Run tomorrow with 227 pre entered so hopefully 300+ with on the day entries. Anyway thought you would be interested to hear 205 entered on line – amazing really. The growth for runners is phenomenal."
– Barrie W (Organiser) James Herriot Country Trial Run – July 2015
"I wanted to use an online entry service and was really happy with the service that BookitZone provided especially as it was free to set up the page. Phil was really helpful when setting up the website for me and it's easy to use, update and keep track of your entrants. Using BookitZone has made the entry process so much easier and more convenient for both me and the entrants and it has enabled me to open up the event to a wider audience but still keep a limit in place. "
– Julie R (Organiser) The Great Kinsley Run – July 2015
"Once again an excellent service. Thank you so much for your help setting up information for our race. I will be back next year!"
– Rachel H (Organiser) Marsden 10 Mile Race – July 2015
"Thank you for an easy to use facility and amazing customer service always on hand by phone."
– King James School (Organiser) Knaresborough Rock n' Roll Gala – July 2015
"Thanks for your prompt settlement of this invoice. Very efficient. Those on the Feast & Fayre committee who had doubts about online entry have been won over. I'd just like to say that your service has been excellent and that the system worked perfectly in greatly assisting me with my admin and vastly reducing the amount of cash and cheques we have to handle."
"The fact that 163 out of 200 entries entered via Bookitzone says it all regarding what competitors want. The event itself was a great success with a record turnout. Rest assured I shall definitely be using Bookitzone again for next year's event on June 18th 2016."
– Steve B (Organiser) Darrington 5 Mile Run – June 2015
"Thanks Phil – that's what you call service!"
– Steve F (Organiser) Longworth 10k – June 2015
"Loads of entries via your site this year – you are obviously becoming the "go to" booking site – well done."
– Ann S (Organiser) Ilkley Trail Race – May 2015
"Fantastic response to Bluebell through BookitZone and it filled again. I ended up having a 'waiting list' and re offered quite a few places!"
– Tracy M (Organiser) Bluebell Trail 10 – May 2015
"Excellent, thanks Phil. Been very impressed with both the number of entries and with how smoothly it's gone."
– David T (Organiser) Down by the River Race – March 2015
"Really pleased to see the growth in online entries! Thanks for the superb service."
– Mick H (Organiser) Cheadle 5 – March 2015
"We are live, it was scary pressing that button! Thankyou so much for your help, I know I've been a huge pain x ;)"
– Beverley F (Organiser) The 2015 Bramham Park Fun Run for Cancer Research – February 2015
"Just to say thank you very much for all your help over the past few weeks with the Winter Warmer. It has been my first year on entries and your help has been very much appreciated."
– Jane M (Organiser) Blackburn Winter Warmer – February 2015
"We fully intend to use your service for next year. Thanks again for your help and support…."
– Richie S (Organiser) Funderwear 5k – January 2015
"Thanks for helping me out earlier today… [It was] easy to update and the website looks good, you've made quite a lot of changes. Hope business going well…"
– Catherine E (Organiser) Kirkbymoorside 10k – December 2014
"Thanks for a good and efficient service…"
– Frank M (Organiser) Guys 10 – December 2014
"Thanks for the easy process you provided for the runners who entered my event this weekend (Derwent Water 10). I'll be using using you next year!…"
– Phil W (Organiser) Derwent Water 10 – November 2014
"Once again many thanks for all that BOOKITZONE has done to help promote our race. We'll be with you again in 2015… we do like BookitZone. Here's to next year…"
– Ian T & Gerry B (Organisers) Accrington 10k – November 2014
"Thanks for a perfect service this year…"
– Richard H (Organiser) White Swan Foston and Thornton le Clay 10k – October 2014
"I really like the BookItZone site, it's so easy to get all of the information you need and so quick…"
– David C (Organiser) Lytham Hall Autumn 5k – October 2014
"Thanks for taking our online entries. We had record numbers this year and your system made it easy to keep on top of numbers."
– Mark C (Organiser) St Thomas 7 – September 2014
"The Escrick 10k went very well last Sunday and the BookItZone system was excellent, feel free to use us as a reference if you wish…"
– Steve S (Organiser) Escrick 10k – September 2014
"Online entries are working [for us] again thanks to @BookitZone…"
– Jo M (Organiser) Congleton Half Marathon – August 2014
"The big advantage of this system (aside from Phil's helpfulness!) is that we can create, control and amend all our information at any point in the process."
– Cherie D (Organiser) Various – August 2014
"…thanks again for your provision of a great on-line facility."
– Rob G (Organiser) Wetherby 10k – August 2014
"For the first time ever we had more online pre-entries than postal entries. You are obviously offering a really good service that runners appreciate. Thanks from everyone at Cheadle Running Club for your help in promoting the event in which we had the 3rd best field over the past 17 years. Will contact you in the autumn about next years races."
– Mike B (Organiser) Cheadle 4 – July 2014
"Your online entry service always helps to get races online quickly and fast and it's much appreciated."
– Liam B (Organiser) Multiple Events – July 2014
"I have personally entered many events through BookitZone and have always found it very efficient as do many of my fellow runners, many of whom prefer online entry. This is my first foray into event organising… …we will definitely be using your service for next year's Darrington 5 Mile (June 27th 2015) and I look forward to setting it all up on your site."
– Stephen B (Runner and Organiser) – July 2014
"Just wanted to say thanks for all your help with setting up my event this year. It went really well and I'm so pleased to have raised over £700 for charity! I've received my payment and was really happy with how easy and quick it was to receive this! I will definitely use your website again next year."
– Julie R (Organiser) The Great Kinsley Fun Run – June 2014
"Thanks for BookitZone's help to administer The Bolton Junior Aquathlon on 8th June. It all went smoothly and was easy to use. I am going to make all entries on-line only next year. Will contact you once we book next year's event in."
– Stuart C (Organiser) The Bolton Aquathlon – June 2014
"Big thanks to @BookitZone what a great job they've done once again, fully booked and still a month to go"
– Team Market Drayton ‏@MD10krace – (Organiser) Market Drayton 10k Race – Apr 2014
"Thanks for the clarification, that's great! The new website does look great by the way, very easy to use, well done!"
– Craig D – (Organiser) Priory 5k/10k – Mar 2014
"Thanks once again for handling the online entries so efficiently. We had a good day despite the weather…"
– Julia K – (Organiser) Haweswater Half Marathon – Mar 2014
"…thanks very much Phil, professional job as ever."
– John L – (Organiser) – Feb 2014
"…By the way, it's been really easy using the BookitZone system!!"
– Lisa W – (Organiser) Winter Warmer 10k – Feb 2014
Comments from individuals
"Thanks. Amazing Service!"
– Katherine J (Runner) – March 2017
"Thanks, that's brilliant service, I really appreciate it."
– James C (Runner) – February 2017
"Thanks Phil - 21:56pm - you work late!"
– Paul G (Runner) – February 2017
"Thank you very much for sorting that out especially given the time of year. Many thanks and best wishes for the rest of the feative season."
– Steven S (Runner) – December 2016
"Thank you for your very prompt response and l look forward to making many more bookings in 2017."
– Sandra R (Runner) – December 2016
"Love @BookitZone feature where you can get directions to a race using googlemaps #ukrunchat"
– Runs4caffine (Runner) – December 2016
"Many thanks for the super quick response x."
– Danielle C (Runner) – October 2016
"Many thanks for sorting it so quickly, I'm so impressed with bookitzone you're always so helpful."
– Beth G (Runner) – September 2016
"Wow. Thanks for speedy reply and looking into it. Impressed."
– Catherine S (Runner) – September 2016
"Thank you for your prompt response Phil and the reassuring message. Service indeed!"
– Anthony K (Runner) – September 2016
"Thanks so much for fixing this for me so quickly and without hassle especially as it was my fault! Excellent service indeed."
– Beth G (Runner) – August 2016
"Brilliant that's great. Thank you very much for your help you have been very helpful."
– Mark E (Runner) – July 2016
"Thats brilliant! Thanks for your speedy response."
– James D (Runner) – July 2016
"Thanks for all of your trouble, both emailing and ringing - much appreciated."
– Helen J (Runner) – May 2016
"Thank you for following up on this! Most companies wouldn't – good customer experience ."
– Ashley R (Runner) – February 2016
"Many thanks for your prompt response and action – very impressive."
– Martin W (Runner) – January 2016
"BookitZone always offer a great service when I have used it."
– Michael C (Runner) – December 2015
"Thank you Phil for lightning quick refund."
– Subhash S (Runner) – December 2015
"Thank you both very much for all your help. I appreciate you are both very busy so I am grateful for the time you have taken to do this. Mind you at about 9 miles I will probably be cursing both of you."
– Norma S (Runner) – October 2015
"Thanks for quick reply very impressed as it's bank holiday."
– Paul D (Runner) – August 2015
"Thank you for your quick response, an excellent service by BookitZone as usual."
– Derek C (Runner) – August 2015
"Hi Phil, I'm impressed to get a reply on a Sunday! Thanks for your message…"
– Helen R (Runner) – August 2015
"Many Thanks for your prompt action. Much appreciated…"
– Derek O (Runner) – August 2015
"Fantastic thanks for quick response….."
– Jon M (Runner) – January 2015
"Super efficient! Thanks very much for the quick turnaround. …."
– Geoff P (Runner) – January 2015
"…Many thanks for your swift response, much appreciated."
– Kathleen P – (Runner) – October 2014
"…Thank you very much for your quick reply and refund, very impressed!"
– Lisa J – (Runner) – October 2014
"…I look forward to another event and booking with you. Your customer service is first class."
– Ian H – (Runner) – Feb 2014
"Hi Phil,
It has been a while since I have entered any races through your page (although I have been running lots!)
Just wanted to say, having entered a race through BookitZone today how fantastic the new site is! Great, I was able to get straight into it and amend some details then enter the race I wanted. Will look forward to getting your regular updates and maybe entering some different races in 2014. I love the fact that I don't have to start typing in my details , etc.
Brilliant update."
– Kate W (Runner) – Nov 13
Comments received prior to BookitZone rebranding…
"Thanks for providing such a good service for our events."
– Ian T – Salford Womens 5.25Mile
"Thanks for the good work on this again."
– Richard H – Foston & Thornton 10k
"Thanks, looks like we are going to have to turn people away again!"
– Caroline B – Sandbach 10k
"I've been following our entries on your system and certainly things seem to be progressing faster than last year's event."
– David C – Lytham Hall Autumn 5k
"A great effort all round"
– Barry B – Macclesfield Half Marathon
"Thanks again for all your help with the online entries. We had a great race with record numbers so obviously this is the way to go."
– Sarah D – Harewood House 10k
"Thanks, the lists and breakdowns are very comprehensive. Much appreciate your support."
– Tim J – Run Preston
"The online entries are working well."
– John E – Bells of Pattingham
"Many thanks. A good number of online entries. Not many postal these days."
– Frank M – Garstang Half Marathon
"Thanks, this will save a lot of re-keying."
– Tim T
"Thanks for your support with this race, online entries amounted to 30% of all entries which is great!"
– Mandy K – September Sundae
"You do us organisers a great service! Thanks for everything, it really is appreciated!"
– Andy O – Various Events
"Thanks for a very professional job. I look forward to using you again next year."
– David C – Lytham Hall 5k
"We will be using you next year we are very impressed by your service."
– Martin F – Foundation 10k
"Just a quick note to say thank you and well done for providing such an efficient and easy method for entering races such as this."
– Dave H – The Rye 10
"I've (sadly!) enjoyed being able to see the activity as more and more folders crop up. It's been a slow start but has come on well these last couple of weeks. Thanks for this service, it's fab."
– Michelle H – Blacksticks Blue 10k
"I am just emailing to say a big thank you for your help with the online entries once again and I am sure you will agree it was a positive result. (I have received your money with thanks) The event has already reached target and raised an amazing £33k, with money still coming in! Look forward to working with you next year!."
– Samantha W – Wakefield 10k
"The race was a great success as always and I think that the online entry system worked extremely well. Many thanks for your help and support."
– Graham P – Eyam Half Marathon
"That's brilliant. I'm impressed with the fast service!! This is my first time organising a race, wish I'd found you a while ago…. … I was really impressed with your service. I'll pass on your detail to my club as they never offer online entry which I think costs them a lot of entries."
– Dave E – The 2011 Trail-athon
"Thanks for providing this excellent service."
– Dave S – Carnforth 20 Barriers
"Thanks once again for the excellent service . I did not expect to get as many on-line entries as that."
– Kevin A – The Withernsea 5
"I was impressed with your approach and will certainly recommend your service to others."
– Jon H – Oslympic 10k
"… it's good to know that you are on the ball. I'll look forward to using you again with confidence."
– Paul P – Runner
"… I have to say that is fantastic and a massive thank you for providing this service."
– Ryan P – The Dave Clarke 5
"… On behalf of myself and everyone at Nidd Valley a big thank you for all your help and input in making this year's race another big success. The entry service you provide is very efficient and frees us up to focus on other areas of race organisation. We have been given a very good race report and very positive feedback from runners and clubs who took part. Keep up the good work and we look forward to working with you again."
– Steve N – Guy Fawkes 10
"… Just to say many thanks for your help in promoting and doing on-line entries. We reached our race limit.. Thanks for doing a very efficient service."
– Frank M – Guys 10
"… Service is excellent. Quick set up, flexible. Highly recommended."
– Pete D – Cloud 9
"… Thanks for such great service. We had a really successful race at the weekend and the majority of our runners enter through your website, so many thanks."
– Matt G – Sutton Park 10k
"… Many thanks again for a great service. Entries from your company are up on last year!"
– Phil McG – Horsforth 10k
"… Thanks, You do a great service!"
– Andy O – Ron Hills 75th Birthday Race
"… Best wishes (and thanks for helpful service as ever)"
– Charlie R – South Cheshire 20
"… This is my last race as Race Secretary so I would like to personally thank you for the excellent service and all your support over the past 5 years."
– Andrea P – Cusworth 10k