Swaledale Runners
present
Richmond Castle 10k
11am Sunday 14 October 2018

Sponsored by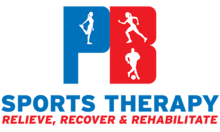 Certified course measurement 10k
Run under UK Athletics Rules (licence applied for)
A scenic, challenging route that passes the River Swale and spectacular waterfalls,
and finishes in Richmond Castle, with free admission to the Castle on race day for competitors' families (runner's name and number must be provided for checking by Castle staff on entry). All finishers receive a commemorative item.
Course records
Male: Andrew Wiles (New Marske Harriers) 33:10 (2017 course).
Female: Alison Matthews (Darlington Harriers) 41:01 (2017 course).
Prize list: first three men and first three women; first in 10-year age categories; teams (three to count); spot prizes.
Special prize for the running club that fields the most runners – see Swaledale Runners website for details.
No entries on day unless race limit is not reached.
Online entries only.
Please note: this race is run on the public highway and for safety reasons no audio devices are allowed – entrants running with audio devices such as iPods or MP3 players will be disqualified.
In the opinion of the organiser, the nature of the course makes this race unsuitable for wheelchair athletes.
Event terms
Age
By entering:
you declare that you are an amateur as defined by UK Athletics Rules and you will abide by the laws and rules of UK Athletics;
if you are running for your second-claim club, by entering you certify that your first-claim club has no objections;
you accept that the organiser and its sponsors will not be liable for any loss, damage, action, claim, cost or expense that may arise as a consequence of your participation in this race;
you declare that you will not compete unless you are in good health and in full fitness on the day of the race and that, in any event, you will compete at your own risk; and
you acknowledge that your details will be retained on a computer or in a manual filing system by the organiser, BookitZone and UK Athletics for the purposes of this event and will not be passed to anyone by the organiser except for emergency services use, if appropriate, and to UK Athletics in accordance with its licence requirements for this race, and you consent to this use and processing of your details.
See pre-race information under FAQs for clarification on refunds and substitutions.


Please note that

the fees below already include a booking fee – no further amount will be added at the checkout.
On-the-day entry (if available) will be £17 (affiliated and non-club runners).
NOTE:
Families and friends of runners are able to enter the castle free of charge to watch the finish. They must be able to state the name and race number at the castle entrance.

The local beer festival has agreed to 50p off a pint or half for runners on presentation of their number after the race.

Official photographs will be available for purchase on https://richmond10k.instaproofs.com within a few days of the race.