Organised by Skyrac AC and sponsored by the Yorkshire Runner running shop, the Otley Chevin Fell Race returns for 2021. The three-mile route up Otley Chevin includes 900ft of climbing over a mixture of terrain from tarmac path to rocky trails, steps, mud tracks and grass.
Race headquarters is outside the car park next to Greenholme Mills carpets on Station Road, Otley LS21 3HX (free car parking is available at the large Sainsbury's supermarket, 2 minutes walk away).
This year due to the ongoing Covid situation there is a limit of 200 runners and there will be NO entry on the day. Entry is online only here through Bookitzone. Race numbers can be collected from race headquarters on the day (from 6pm). All race numbers must be collected by 7.15pm at the very latest - please ensure you arrive early enough.
The race starts and finishes at race headquarters on Station Road. The race starts at 7.30pm. If all social distancing restrictions are lifted as currently planned by the government on 21 June 2021, we will start all entrants off together at 7.30pm. However, if restrictions aren't lifted or change before race day we may have to implement staggered start times in smaller groups. Note that there are no toilets at race headquarters (there is a public toilet in Otley town centre or toilets in Sainsbury's or nearby pubs).
The race is licensed by the Fell Runners Association and is classed as a category CS (C-short) fell race.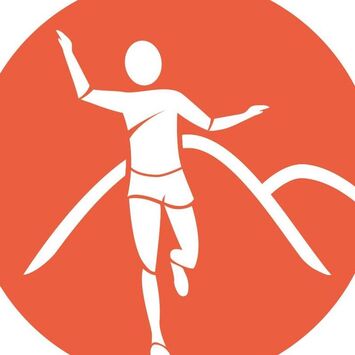 Due to the short distance, nature of the route and time of year it is highly unlikely that you will be required by the race organiser to carry the full FRA kit of taped seams waterproofs, map, compass etc. However you are advised to bring this and have it handy in your car in case of inclement/extreme weather conditions on the day.
The route will be marshalled and there will be an unmanned water station at the finish line.
Unfortunately, due to the Covid situation we will NOT be having the usual post-race prize presentation in the pub in Otley. Results will be published online in the days after the event and prizes will either be posted or made available via the Yorkshire Runner running shop on Bondgate, Otley.