Under 12s must be accompanied by an adult otherwise won't be allowed to run.
Event Description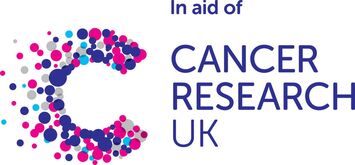 This friendly 5k & 10k event is held in the stately grounds of Bramham Park, near Leeds. Why don't you come and join us for a lovely 10k run in the October sunshine (hopefully) or a 5k run/walk - skip if you want to, bring along the family - admire the scenic grounds and the grand house on your way round the course. The course is on a mixture of tarmac paths and dirt tracks.
If you like a friendly face, great venue, fantastic views and supporting a brilliant charity - we will see you there.
Entries will be taken on the day although to minimise the queues on the day please click on the link and get your place now.
Free car parking available.
Please check out www.bramhamparkfunrun.org.uk for more information.
---
Event Terms
Please enter me for the above event. I accept that the organiser will not be liable for any loss, damage, action, claim, cost or expenses which may arise in the consequence of my participation in or attendance to this event. I declare that I will not attend unless I am in good health on the day of the event and accept that I attend at my own risk. In the unlikely event of abandonment or cancellation, all or part of my entry fee may be retained for the management and administration of the event. No refunds or transfers allowed under any circumstances.
Further information from the Organiser
You should collect your race pack/number/item at the venue on the day of the event. Please arrive in good time.
The 2015 Bramham Park Fun Run for Cancer Research 5K & 10K

Bramham Park, Use Terry Lug entrance, Wetherby, West Yorkshire, LS23 6ND

Scan this QR code to open the event location on your smart device. You can then use sat nav on google maps to guide you to the race. Please note that the nearest postcode is used for the event location therefore using sat nav may not exactly guide you door to door.
Seen something offensive? Please report it here.