Do you see what we did there? The Sandta 20 is (possibly) the only coastal, multi-lap, off road, solo or relay, pre-Christmas race for your winter bucket list.
Having its inaugural year in 2018 to celebrate the 20th Anniversary of Lytham St Annes Roadrunners, the Sandta 20 takes in the beautiful coastal dunes of Lytham St Annes and the bracing Lancashire coastline on Sunday 9th December 2018.
All off-road, the race explores the shoreline and sand dunes in a 2.5km lap, run 8 times in total to make 20km. Available to enter solo, as a pair (in relay format) or as a team of between 4 and 8 people (also in relay format), the Sandta 20 offers a taste of multi-lap running with a focus on fun, friends, fitness, and inclusivity. The junior race of one 2.5km lap takes place first, followed by the adult race, with spot prizes for costumes, effort, imagination and anything we fancy to be perfectly honest. No medals, no t-shirts, just a warm and cosy Sandta 20 bobblehat for finishers - perfect for those chilly winter runs.
Fylde Beach Cafe are our race HQ, with number collection from 8am, and are offerring hot drinks and hot food for sale on race day, with a discount on standard prices for race entrants. Their food and drink is FAB and we are very grateful for their help and support with our event. Please visit their website to get your tastebuds going!
http://www.beachcafefylde.co.uk/
The Sandta 20 is proud to support the Fylde Coastal Sand Dunes project, who work very hard to protect the unique and special Lancashire coast.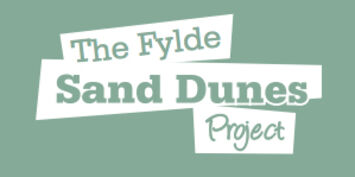 The Fylde sand dunes are an important feature of our coastline, covering approximately 80 hectares between Starr Gate in the North and Lytham in the South. However, unfortunately over the past 150 years, over 80% of our sand dunes have been lost, mainly due to the expansion of Blackpool and St. Annes. Each entry to the Sandta 20 includes a donation to this project, who will also be in attendance at the race to show the importance of their work.
UPDATE INFORMATION: we are pleased to announce that the pairs and teams event can be made open to persons age 15 or above, as long as each under 18 year old is accompanied by an entrant aged 21 or over, closely related to the under 18 year old. Please email race director for advice on specific teams.