We've put together something a little bit different for you. Choose from four unique virtual challenges based on myths, folklore and tales gone by. These challenges aren't for the faint hearted.
Each challenge has its own individually designed medal and bespoke commemorative drinks coaster. All you have to do is sign up, complete the challenge distance and submit your run evidence. Once received, your medal and drinks coaster will be posted to you providing a constant reminder of your achievement with every cuppa!
Why not complete the whole series and collect the full set?
Your choices:
AREA 51: ABDUCTION RUN (32 Miles / 51.6km)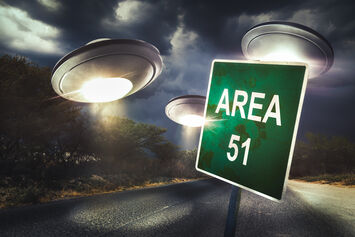 Area 51 is the common name of a highly classified United States Air Force (USAF) facility located within the Nevada Test and Training Range. Details of the facility's operations are not publicly known.
It's secretive nature and connection to classified aircraft research has made it the frequent subject of conspiracy theories and a central component of unidentified flying object (UFO) folklore. The base has never been declared a secret base, but all research and occurrences in Area 51 are Top Secret.
Area 51 has become a focus of modern conspiracy theories among which include:
The storage, examination, and reverse engineering of crashed alien spacecraft, including material supposedly recovered at Roswell, the study of their occupants, and the manufacture of aircraft based on alien technology
Meetings or joint undertakings with extra-terrestrials
The development of time travel and teleportation technology
Area 51 is a rectangular base measuring 6 x 10 miles. Your challenge is to run its entire perimeter without a) encountering extra terrestrial life; b) being abducted by aliens; or c) being caught by security. Will you survive the 'Abduction Run'?
THE BEAST OF BODMIN MOOR (60 Miles / 97 km)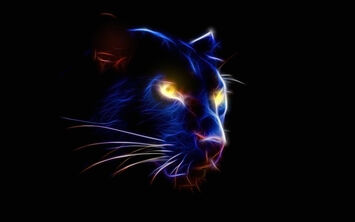 Bodmin Moor, one of Cornwall's designated Areas of Outstanding Natural Beauty, is a remote, bleak heather covered upland granite moorland grazed by moorland ponies.
In British folklore, the Beast of Bodmin Moor (also known as the Bodmin Beast) is a phantom wild cat said to live in Cornwall. Bodmin Moor became a centre of purported sightings after 1978, with occasional reports of mutilated slain livestock.
There is no doubt that Bodmin Moor is a creepy place. Should you happen to find yourself alone there as dusk is falling, try not to think about the layers of legend, horror and mystery associated with this wild and rugged landscape, and in particular, whatever you do, try not to let your mind dwell on The Bodmin Beast.
The Beast is the result of some sixty sightings of a black panther-like big cat, supposedly three to five feet long and sporting white-yellow eyes, combined with numerous reports of mutilated livestock. The evidence was robust enough that in 1995 the government ordered an official investigation into the existence of such a beast. The report finally concluded that there was no verifiable evidence of a big cat on Bodmin Moor, although it was careful to state that there was no evidence against it, either.
Your challenge is to run the virtual length of the 'Copper Trail' which closely follows the border of Bodmin Moor. Whilst enjoying your running, why not count how many black cats you see? Please, just don't get eaten!
Are you 'feline' up to the 'Bodmin Beast' challenge?
THE SEARCH FOR NESSIE - THE NESSIE LOOP (81 Miles / 130.4 km)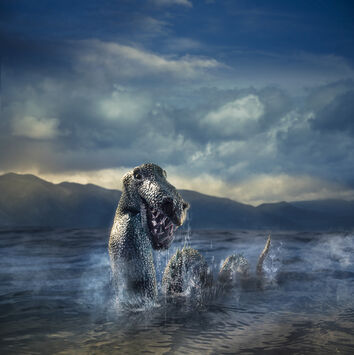 The Loch Ness Monster, or Nessie, is a cryptid in Scottish folklore that is said to inhabit Loch Ness in the Scottish Highlands. It is often described as large, long-necked, and with one or more humps protruding from the water. Popular interest and belief in the creature have varied since it was brought to worldwide attention in 1933. Evidence of its existence is anecdotal, with a number of disputed photographs and sonar readings.
The scientific community regards the Loch Ness Monster as a phenomenon without biological basis, explaining sightings as hoaxes, wishful thinking, and the misidentification of mundane objects.
As the UK ventures out of 'Loch Down' (sorry couldn't resist!) your role will be to virtually run the circumference of Loch Ness whilst keeping an eye out for this elusive creature. Make sure you take your camera!
EVEREST EXPEDITION: THE ABOMINABLE SNOWMAN HUNT (300 Miles / 480 km)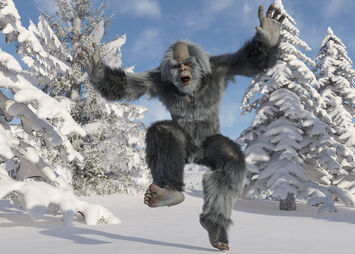 In western folklore, the Abominable Snowman is an apelike animal cryptid said to inhabit the Himalaya region of Nepal and Tibet.
The name "Abominable Snowman" was coined in 1921 when Lieutenant-Colonel Charles Howard-Bury led the British Mount Everest reconnaissance expedition. The aim was to explore how it might be possible to get to the vicinity of Mount Everest, to reconnoitre possible routes for ascending the mountain, and – if possible – make the first ascent of the highest mountain in the world. He chronicled his exploits in his book: Mount Everest The Reconnaissance, 1921.
In the book, Howard-Bury includes an account of crossing the Lhakpa La where he found footprints which in the soft snow formed double tracks rather like those of a bare-footed man". From this stemmed several reported sightings and many tales of the "Abominable Snowman".
The frequency of reports increased during the early 20th century when Westerners began making determined attempts to scale the many mountains in the area and occasionally reported seeing odd creatures or strange tracks.
In this virtual running challenge, you will retrace the steps of that first Everest expedition as you search for this monstrous creature. Feel free to add extra realism by completing each run uphill!
If you think you're up for a 300 mile challenge, why not sign up for the 'Abominable Hunt'?
DETAILS
You can walk, run (or crawl!) as long as you complete your chosen challenge distance and submit your evidence before 31st October 2020. The virtual run distances are NOT intended to be completed in a single run (though you can if you like) - but over a number of days - at your own pace and in your own time.
All those that complete a challenge and submit their evidence before 31st October 2020 will receive a BookitZone 'Virtual Run Medal' and drinks coaster with corresponding design in recognition of their achievement. Why not enter all challenges and complete the set?
Complete as long or as short a distance as you like each time you exercise. Take part daily or less regularly depending on your circumstances but all the while observing the current government guidelines in force with regarding social distancing and time restrictions on exercising outside of the home.

Save your exercise routines on your watch, phone or other device using strava/garmin etc, or use 'old skool' pencil and paper - its up to you. You can also use the BookitZone Activity Log Tracker developed specifically for this event (see the FAQ page for a download link below).
Once you have completed your chosen challenge(s), simply email your evidence to virtualrun@bookitzone.com and we'll send you your limited edition medal pack and drinks coaster through the post.
By entering this virtual event you are helping to support our small family business. We have seen bookings for physical races decline dramatically and your entry will help support us over the coming weeks and months - so a huge THANK YOU!
We hope you have enjoyed reading about the inspiration behind out latest virtual challenges. Whether you believe or not, the truth is out there, go and discover for yourself!


Phil & Emma,
BookitZone Ltd.