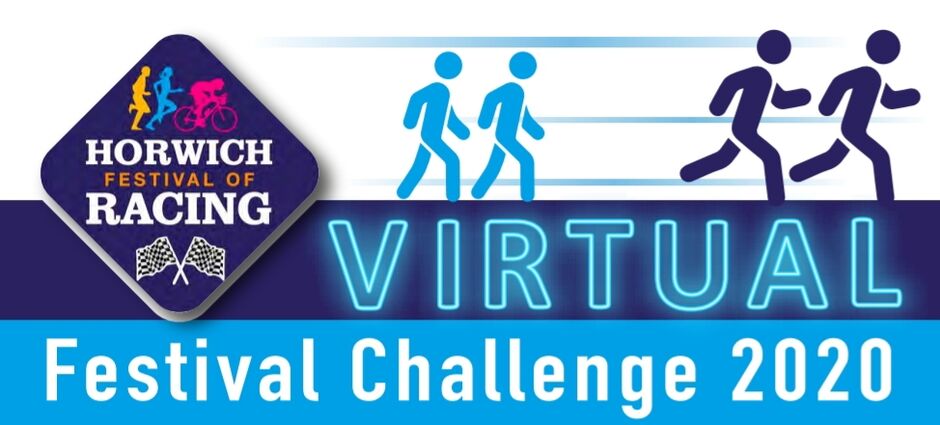 Horwich Festival of Racing is holding a Virtual Event
for Individuals, Family, Friends and Clubs.
Help us keep Horwich Festival of Racing alive in 2020 so we can hopefully celebrate our 20th Anniversary in 2021!
You have a choice of 2 Events to complete in your own time and your own route throughout August and September.
CHOOSE FROM THE FOLLOWING CHALLENGES:
WALKING RUNNING
(Iron) 10 miles (Iron) 1 mile
(Bronze) 26 miles (Bronze) 10 miles
(Silver) 75 miles (Silver) 26 miles
(Gold) 100 miles (Gold) 170 miles
(Platinum) 150 miles (Platinum) 225 miles
(Diamond) 200 miles (Diamond) 300 miles
The closing date for entries is Sunday 20th September with completed logs to be submitted by 11th October 2020. Medals will be posted out by the end of October and results will be posted on the HFoR website.
This is a family-friendly event for those who wish to run or walk solo or together, there is the option of completing a range of distances.
Enter as a family with discounted price for family groups Also, you can enter this event as an individual and clubs are welcome to take part.
Adult Entry £6.00
Child Entry £2.00
Family Ticket (Up to three children and 2 Adults) £15.00
Save your exercise routines on your watch, phone or other device using Strava/Garmin etc, or use pencil and paper.
Run and Walk Rules
This is a virtual event whereby athletes can choose a distance to complete and then choose their own route over which to complete it.
It will not be a strict competitive process but a personal challenge.
The selection of the route, time of day and weather will be part of the process and are all completely up to you.
We are not putting any rules in place vis a vis out and back, maximum number of laps, amount of elevation, drop or any timing requirements.
We do not need a map of your route all we ask is that you log your performance using Strava/Garmin or pen and paper and submit it to us to prove that you completed the distance.
In exchange we will send you a bespoke Virtual Festival medal and publish the results on the festival website www.horwichfestivalofracing.co.uk
All entrants with receive a specially designed medal and £2 from each entry fee will be donated to the Bolton Mountain Rescue Team in recognition of their ongoing support not only for the festival but for our community.
Yours
Horwich Festival of Racing