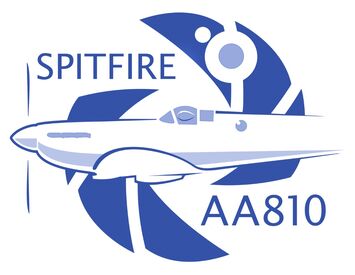 Take the Spitfire AA810 Challenge and help restore a WW2 Spitfire to flight!
With the global COVID-19 pandemic highlighting the health benefits of keeping fit, the Spitfire AA810 Project has set a global challenge.
Spitfire AA810 is a truly unique aircraft. The last aircraft flown by Alastair 'Sandy' Gunn this unarmed Photo Reconnaissance aircraft was on a top secret mission to Norway on the direct orders of Winston Churchill when it was shot down in March 1942. Sandy would be taken prisoner and normally would have spent the rest of the war in a German prison camp. However at the end of March 1944, Sandy escaped from his camp along with 75 fellow prisoners and made his escape heading to Sweden. Sadly he was captured after two days on the run and was handed over to the Gestapo. Just a few days later he was taken from the prison and was murdered by an unknown Gestapo officer. He was just 24 years old.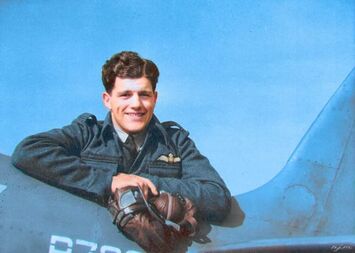 Sandy's Spitfire was recovered in the summer of 2018 from the mountains where it crashed. Its restoration to flight began in early 2019 and is on schedule to be completed by the Spring of 2023. The aircraft is of great historical significance and all the profits from the fee you pay to undertake this challenge will be going to the continued restoration to flight of Sandy's Spitfire.
You can read more about sandy's Spitfire at www.spitfireaa810.co.uk or at our dedicated youth aerospace careers scheme www.acp-aa810.co.uk.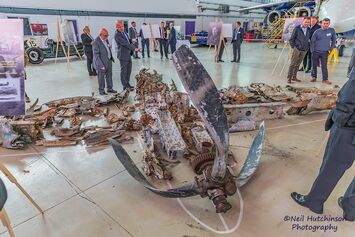 The remains of Sandy's Spitfire laid out at a public event in 2019
Sandy's Spitfire was shot down after 49 hours and 47 minutes of operational frontline flying; we are challenging you to complete the same amount of exercise by the 79th anniversary of its first flight on the 17th October 2020. All forms of exercise will count towards your total, running, jogging, cycling, walking, swimming, aerobic exercise or a mixture of all disciplines.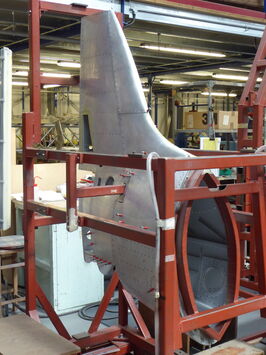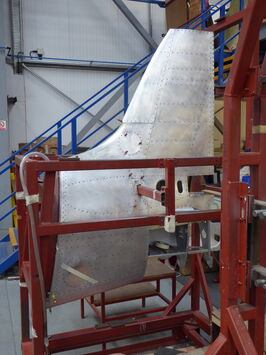 The tail section of Sandy's Spitfire in May 2020.
Sandy's Spitfire is scheduled to fly again in 2023, your help will help get us there!
Additionally you can purchase our popular AA810 Profile Print or a copy of our hardback book Sandy's Spitifre for reduced prices along with your entry fee. Postage and packing of these items are included within your purchase price.
Our Profile Prints come printed on quality A3 card along with a brief history of the aircraft.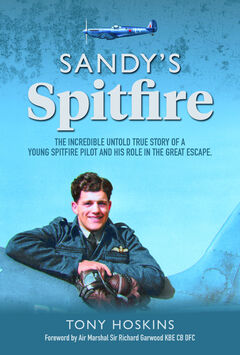 Sandy's Spitfire, a hardback book on the man, the machine and the project to date
You have until Sunday the 25th October 2020 to submit your exercise log, we will be sending out medals in the following weeks. Entry numbers for this challenge are not capped, however entries will close on the 1st September 2020.
Once you have signed up to the Spitfire AA810 Challenge all you need to do is download the exercise log at the bottom of this page so you can keep track of your activity.
If you have any questions relating to the challenge please email the Challenge team on Challenge@spitfireaa810.co.uk
There are no minimum or maximum ages for this challenge, but we do recommend that all under 16's are accompanied by an adult who does not have to be registered themselves.
All medals will be sent to the address supplied at registration, only those entries that complete the goal of 49 hours and 47 minutes of exercise will be eligible for the AA810 medal.