Police Sport UK Cross Country ​Championships 2019
Welcome!! Lancashire Constabulary Sports Club are pleased to be hosting the 2019 Police Sport UK event on Wednesday 10 April.
The last time Lancashire hosted the PSUK Cross Country was back in 1991 at the Lancaster University!
Lancaster University is a great venue for the following key reasons:
Close proximity to Junction 33 M6 or West Coast Main line station
Accommodation is located in the Campus
The race course is within the Campus
The evening presentation, meal and function is also on Campus!
Race Course
Starts from in front of the new state of the art University Sports Centre. Each lap is 1.8 miles.
Ladies Race - 1pm - 5.4 miles - 3 laps
Men's Race - 2pm - 7.2 miles - 4 laps
The course is very scenic, a mixture of grass and woodland paths located in the grounds of the University. - it is not too hilly but there are several steep but short climbs with a number of fast, flat sections. It is suited to spikes with no hard surfaces.
Entries
The number of entries we will accept is unlimited. However, there are limits on the presentation function and accommodation.
Entry Fee
The £15 race entry fee covers the cost of race numbers, prizes, results, post-race refreshments, event memento and other event running costs.
Event 'T' Shirt
We are producing a quality event 'T' shirt that is available to order at an additional cost of £4.00 payable at registration. This gives runners the option to buy or opt-out.
Parking, Changing and Showers
There is free parking on campus and hotel for all those stopping over.
Those not staying in accommodation may use the Sports Centre facilities to park, change and shower. Parking is free but you need to validate a short stay ticket to park.
Accommodation
We have been able to secure ample accommodation but depending on bookings this could saturate:
Campus - Twin Share Rooms - 34 - £30 ppn
Campus - Single Private Rooms - 80 - £50 ppn
Campus - Double Share Rooms - 4 - £30 ppn
Lancaster House Hotel (On campus)- Twin Share - 28 - £51ppn
Campus Accommodation - Are of probably '3 Star' hotel standard and all en-suite.
Lancaster House Hotel Accommodation - Four Star Hotel with indoor pool and excellent facilities - Hotel located three minutes from race start and Presentation venue.
Total Individual Accommodation places - 196
All room combinations are subject to availability so first come, first served. Once this accommodation is booked then competitors will need to make their own arrangements.
Those wishing to share with another runner can specify their share name when they book and visa versa.
Breakfast
Full breakfast Is included with all types of accommodation.
Presentation, Meal and Evening Entertainment
This will be in the 'Lica' Function Room a short walk from all accommodations.
5.30pm - Bar Opens
6.30pm - Formal Presentation of awards and prizes - Light aperitifs served at tables
7.30pm - Buffet Dinner served
8.15pm - Light entertainment
8.45pm - DJ Music and dancing entertainment
1.00am - Bar closes
Cost £35 - There is a 280 limit
Event Bookings - Entry/Accommodation and Presentation Dinner
We have decided to use 'Book It Zone' to manage all payments. This means that each competitor will be asked to book individually and pay one fee direct.
However, team managers may book on behalf of the whole team but he/she must ensure that:
1. Consent to their data being passed has been agreed;
2. The email address of the competitor is included so we can verify this and communicate direct with the runner.
There are several advantages to this on-line method:
Instant payment and entry confirmation.
Ensures all data is accurate and available to the event organiser.
Allows the organiser to easily comply with new GDPR legislation.
Increases the overall commitment to compete.
There is no booking fee added as this cost will be included in your overall entry fee or accommodation fee price. This booking fee is minimal and the benefits are great and ensure overall smooth running of the event.
Race Course Map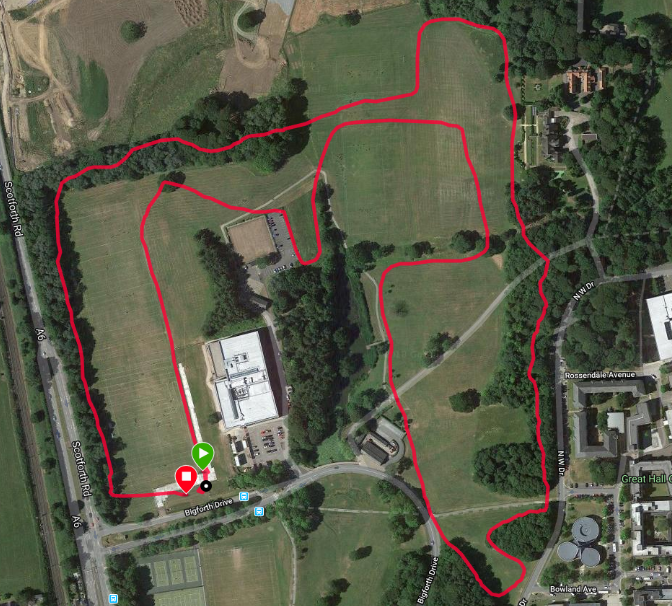 Closing Dates
Accommodation: Closing date is Wednesday 13 March 2019
Race Entries + Presentation Meal: Closing date is Friday 5 April 2019
Force Substitutions will be permitted up to: 10pm 9 April 2019
Race Organiser
Steve Broadbent
Lancashire Constabulary Sports Club
Police HQ
Hutton
Preston. PR4 5SB
Mobile: 07974 795466
Email: steve@policesport.net