36th Dressers
THROUGH THE VILLAGES' RACE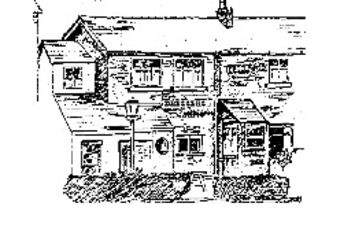 Sponsored by THE DRESSERS' ARMS & MYOGABODY YOGA STUDIO
8 MILES 781 YARDS (8.45miles) approx.
OPEN ROAD EVENT
Held under ARC/UKA Laws
ARC Permit TBC
SUNDAY 3rd NOVEMBER 2019 AT 10.30am
Venue: Starting and finishing at the Dresser's Arms, Wheelton, going around the major roads of Wheelton, Brinscall, Abbey Village and Withnell.
Course: An accurately measured, scenic, undulating course, well marshalled, with mile markers. Time limit of 1hr 40mins. No headphones, earphones or similar devices, and no animals
Prizes:
Medals to all finishers. Prizes for first 3 home, first 3 women, first where there are at least 9 others. Veteran prizes will be increased proportional to the number of veteran pre-entries. First two teams, first vet team , first social club (strictly U/A) - three to count.
Only ONE main prize per runner. Prizes are dependent on the number of pre-entries.
Veterans cannot run in both Open and Vets Classes.
Prize winners must collect their prize(s) on the day.
Entry: £11.00 Members of Affiliated Clubs, £13.00 Unattached Runners, entries on the day £2.00 surcharge. Maximum number of runners is 400. Minimum age 16 years on day of race. Online entry www.bookitzone.com or on the day with this form subject to not being sold out.
Course record - 42m 47secs, Rich Archer 1990, Manchester University AC
IMPORTANT NOTES:
Police request: please park on Whins Lane, following signs to the Hall, or near the old Police Station - this is for the safety of everyone involved.
Arrive early. Limited changing facility is available at the Hall
Do not warm up or down on the course - parking is only 10 mins from the start.
All runners are invited back to the Hall for FREE food and drinks provided by our volunteer villagers.
A runner may only run for a SENIOR OPEN TEAM or a VETERAN TEAM but not both! Veterans please let me know beforehand.
Safety Notice: If you cross the road from left to right on the A674 or Bury Lane without authority from the Police or marshalls YOU WILL BE DISQUALIFIED.
There is a time limit of 1hr 40 mins, after which you can self-time and still receive your finisher's medal.
No headphones, earphones or animals are permitted for safety reasons.
Have a great run, enjoy yourselves and please come back again!
See you on Sunday 3rd November 2019 - prompt start at 10.30 am.
Many thanks
Scott Lowe - Race Director
throughthevillages@yahoo.com